5 Ways to keep your router

 connection

 secure
As a rule of thumb, we make sure to keep our smartphones, laptops, and tablets up to date by updating the software. We know this will keep us secure from the latest threats lurking about in the cyber world. However, a much-overlooked device is the router, which is the actual essential component in keeping us connected. By doing some simple adjustments to the settings in the router, network security can be improved drastically. Here is what you need to know. 
In order to manage router settings, you need to enter the router admin console. Though it may look confusing at first, sticking to these simple steps will help you configure your router easily without a hitch. However, it is recommended you save the current settings first just in case you need to revert. 
To access the console, connect to your router and type in the router IP address into the web browser search bar. Your router may have one of the following IP addresses – 192.168.1.1, 192.168.0.1 or 192.168.2.1. IP address will be mentioned in your router's manual (If you no longer possess your manual check online in either ManualsOnline or ManualsLib). If a login is prompted, log in and change the default username and password to one of your choices. 
Now that you are logged in, here are 5 setting changes you need to do.
1. 

Proper encryption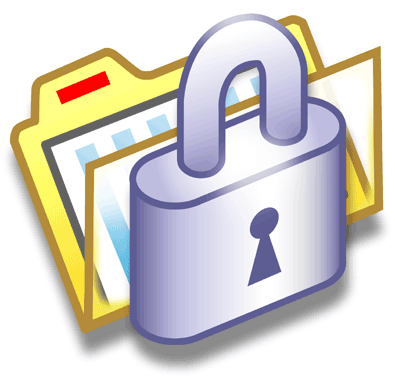 Without proper encryption, your devices may be vulnerable to hackers who might steal your information or use your network to break the law. Having a password protection to enter Wi-Fi gives you a certain level of protection. There exist different kinds of encryption which offers different levels of protection, the most widely used being WPA2. The newest version of security, an update from the age-old WPA2, is the WPA3, which will be supported by routers due to be released into the market soon. You will find encryption settings under the Wireless menu or Security menu. 
If you are using a WPA2 security standard router, the best encryption option available would be "WPA2-PSK AES". Always make sure never to keep your router in the "no security" or "Open" state. If you are currently using WEP, switch to WPA. Some routers may only support WEP or WPA, and it probably needs a firmware update. If this doesn't get you sorted out, it is probably time to get a brand-new router. 
2. 

Strengthen the security of your network
A VPN or Virtual Private Network is a popular and effective method to improve privacy and security while you are online. With VPNs your IP address is hidden and your identity will be unknown. Encryption makes the data you handle inaccessible for any third party. Though VPNs are usually used through software in your device (such as laptop or smartphone), modern routers have the capability to support VPNs. This way all devices connected such a router will be protected through encryption and by maintaining user/device anonymity. These routers can be used with open source software, where VPN services like OpenVPN can be used. 
3. 

Parental control
If you are a parent and your kids have access to the internet, you might worry them coming across age-inappropriate content. With various new features being included in modern routers, parents can adjust settings which will filter out inappropriate content. Some even sport time limiting features where only a set duration of browsing can be done through the network. These adjustments can be done through the router's admin page or "Access control". Here limitations to certain sites, and when these limitations need to take place can be customized. Also, the devices which face these restrictions can be selected through the settings. This can be done by adjusting Multimedia Access Control (MAC) filtering, where the MAC address corresponding to a specific device can be set as to when it can access the network. 
4. 

Have more than one network
Having an auxiliary network for your personal devices like smartphones and laptops allows you to protect your major devices, such as those you intend to use for business applications, secure from prying cybercriminals. This can be done by creating a guest network in your existing router or even simply by using a separate router. If you opt to use a guest network, use a different network name (and a strong password) to avoid mistaking the two. 
Using a separate network allows you to keep your devices secure from cyber-attacks while you play safe as it isolates the sets of devices you work with. 
5. 

Hacker proofing
Use a firewall to protect yourself from hackers. Even if they possess your IP address, hackers cannot access your network or its associated systems. Most new routers consist of firewall facilities and by configuring your router settings, you can protect your information and resources from any lurking hacker.